Group Name: Austin Dog Rescue
Group Contact Email: joyce@austindog.org
Group Mailing Address: 402 Turley Drive, Manchaca, TX 78652
Group Phone Number:  512-280-2923
Group Website URL:  http://www.austindog.org/
Group Facebook Page URL:  https://www.facebook.com/A2PforAustinDogRescue
Group Adoption Portal Links: http://www.austindog.org/aged-to-perfection.html
Year Group Established: 2007
Are you a 501(c)3 or independent rescue?: 501(c)3
How many foster animals does your group have?: 30
How many senior foster animals does your group have?: 3
URLs of Fundraising/Giving sites (Amazon Wish List, IGive, etc) for your rescue group :  N/A
Do you get repeat adopters?: Yes
How often do you rescue seniors?:  As space is available
Are you finding it easier, the same or harder to adopt out senior animals now than when you first began in rescue?: Easier
If faced with multiple seniors to rescue, how do you decide who to pull?
We only have a select few foster homes for senior dogs.  As soon as one of those foster homes is available, we specifically look for a senior dog in a shelter.  We are always searching for additional senior dog foster homes. All of our dogs are chosen based on their overall temperament and behavior and our process for accepting senior dogs is no different.
If you're senior specific, what made you choose rescuing seniors over younger animals?  If not senior specific, why did you decide to include seniors in your rescue program?
Though most of our dogs are not seniors, there is such a great need for saving them and simply because they may be older is no reason
not to!
What problems or difficulties have you had adopting out seniors?
It seems the larger the dog the harder it is to find them a home and we like to focus on the larger dogs when at all possible.
What sort of prejudices do you find held against senior animals?
People shy away from the larger dogs, they're concerned with health issue and many are simply looking for a dog that has a longer lifespan than a senior. I also think one of the biggest misconceptions about senior dogs is that they're still not able to do most things a younger dog can do.  Many of the older dogs we rescue still enjoy taking walks or going on hikes, playing with other dogs, playing fetch or anything most other dogs enjoy doing.
What special expenses have you found needed with seniors that you don't generally have with younger dogs? (This is generalized and isn't meant to include medical expenses for more catastrophic illnesses.)
One of the benefits of adoption one of our senior dogs is they all have a full blood panel performed to address any hidden
illnesses and all receive a full dental cleaning.
Have you found something that helps get seniors adopted?
Adopters of our senior dogs have the option to accept or decline our limited veterinary assistance.  We offer free lifetime annual exams and vaccinations and free lifetime heartworm preventative.
Is there anything else that you'd like to share about your rescue group?
OUR PROGRAM GOALS
Rescue older dogs from shelters
Give mature dogs a better opportunity to find permanent homes.
Educate the public on the positive side of adopting mature well mannered dogs.
Provide a more practical dog-adoption option.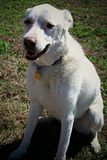 Cleo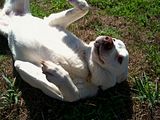 Cleo

Cleo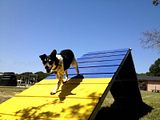 Deuce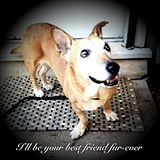 Cinnamon

ToriBeth

Joe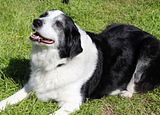 Karma