Group Name: Boston Terrier Rescue of Greater Houston, Inc
Group Contact Email: bostonrescue@aol.com
Group Mailing Address: Boston Terrier Rescue, c/o Law Office of Karen Alexander, 25318 Oakhurst Drive, The Woodlands, Texas  77386-1425
Group Phone Number:
Group Website URL: http://www.houstonbostonrescue.org/
Group Facebook Page URL:  http://www.facebook.com/bostonterrierrescue
Group Adoption Portal Links:
http://www.bostonterriers.petfinder.com/
Year Group Established: 2000
Are you a 501(c)3 or independent rescue?: 501(c)3
How many foster animals does your group have?: 35
How many senior foster animals does your group have?: 7
URLs of Fundraising/Giving sites (Amazon Wish List, IGive, etc) for your rescue group:
N/A
Do you get repeat adopters?: Yes
How often do you rescue seniors?: Whenever a shelter contacts us.
Are you finding it easier, the same or harder to adopt out senior animals now than when you first began in rescue?:
Harder
If faced with multiple seniors to rescue, how do you decide who to pull?
We do not refuse any Boston Terriers, regardless of age, medical condition or infirmities.  We will pull all senior
Boston Terriers, and have never turned one down.
If you're senior specific, what made you choose rescuing seniors over younger animals?  If not senior specific, why did you decide to include seniors in your rescue program?
We feel that all animals, regardless of age, deserve to live out their golden years in dignity.  The thought of a senior dog dying at
a kill shelter, in a cold, harsh environment, is just unconscionable.
What problems or difficulties have you had adopting out seniors?
Most adopters are seeking to adopt young, cute, healthy dogs.  We usually place our seniors into permanent foster homes,
where we continue to pay for their vet care, as opposed to having them live out their lives in our small kennel facility.
What sort of prejudices do you find held against senior animals?
Many people do not want to adopt a dog that they think is not going to live much longer.  Or one that will have health issues and large
medical bills.
What special expenses have you found needed with seniors that you don't generally have with younger dogs? (This is generalized and isn't meant to include medical expenses for more catastrophic illnesses.)
Many will have medical issues that require lab testing, X-rays, special meds, eye care, etc.
Have you found something that helps get seniors adopted?
We use a permanent foster approach to most of our seniors.
Is there anything else that you'd like to share about your rescue group?
We pride ourselves on not "picking and choosing" the cute, young dogs at shelters, and we do not discriminate against the dogs
that we choose.  If called, we take them all!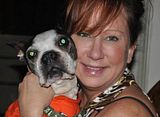 Watson with foster mom Cynthia

Little Dorie

Jacey

Hollister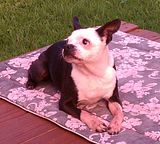 James

Hansen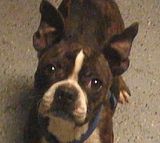 Wednesday

Watson

Tuesday

Stanford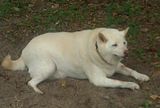 Pat

Pascal

Mercy, Part 1

Mercy, Part 2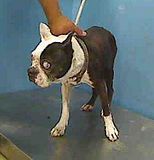 Grace, Part 1

Grace, Part 2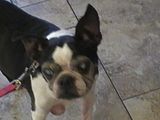 Cecilia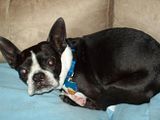 Carrington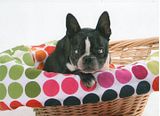 Butterbean

Brees

Margarette

Lucille

Ebenezer

Annalise

Marlowe and Elsie visiting a nursing home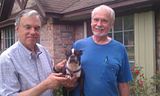 Flannery

Drake

Axel and Avery

Audrey

Angie