Group Name:  Corridor Rescue Inc.
Group Contact Email: helpcorridorrescue@gmail.com
Group Mailing Address: 10134 Hammerly Blvd,  Box 187,  Houston, TX  77080
Group Phone Number:  713-269-1710
Group Website URL:  http://www.corridorrescue.org/
Group Facebook Page URL:  http://www.facebook.com/corridorrescue
Group Adoption Portal Links: http://www.petfinder.com/pet-search?shelterid=TX1448
Year Group Established: 2009
Are you a 501(c)3 or independent rescue?: 501(c)3
How many foster animals does your group have?:  20
How many senior foster animals does your group have?: 2
URLs of Fundraising/Giving sites (Amazon Wish List, IGive, etc) for your rescue group:
N/A
Do you get repeat adopters?: Yes
How often do you rescue seniors?:  We rescue from the streets so we get dogs of all ages.
Are you finding it easier, the same or harder to adopt out senior animals now than when you first began in rescue?:
Harder
If faced with multiple seniors to rescue, how do you decide who to pull?  Any dog in need, we rescue if we have the
funds to bring them in. If the dog is in need of medical care, is hurt, or emaciated we bring them in and work out the money. It seems to work out.
If you're senior specific, what made you choose rescuing seniors over younger animals?  If not senior specific, why did you decide to include seniors in your rescue program?
We rescue any dog in serious need.
What problems or difficulties have you had adopting out seniors?
We bring in dogs of all ages.
What sort of prejudices do you find held against senior animals?
People seem to want the younger dogs to raise in their families. Not really a prejudice, just they don't want to fall
in love with a senior only to see it pass sooner than later.
What special expenses have you found needed with seniors that you don't generally have with younger dogs? (This is generalized and isn't meant to include medical expenses for more catastrophic illnesses.)
Have you found something that helps get seniors adopted? We use the same methods for all of our dogs.
Is there anything else that you'd like to share about your rescue group?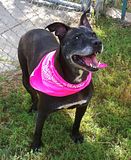 Ella – She is a rescue from the Spindletop raid.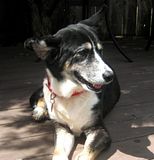 Phoebe – She is our phantom girl that we tracked for over a month to rescue.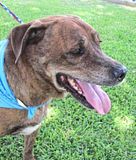 Buddy – He was adopted from Corridor Rescue and then returned after a couple of years. His owner was moving out of state and could not take sweet Buddy. He's a great dog and it just breaks our hearts that he could not stay with the person to whom he had grown so attached.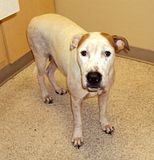 Dotte – Dotte was part of a pack of dogs living with a homeless man. He allowed us to take her and her nine puppies. She's a sweet ol' gal.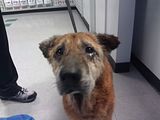 Another sweet senior that we wish we could have found so much sooner is Crockett. He was found wandering the streets when we rescued him and he spent his last two weeks with us while we offered him palliative care. We wish we could have given him so much more. He is no longer with us but his story touched the hearts of everyone who heard about him.