Group Name: Lone Star Shih Tzu & Lhasa Apso Rescue
Group Contact Email: teresa@shihtzu-rescue.com
Group Mailing Address: LSSTLAR, PO BOX 218075, Houston, TX 77218-8075
Group Phone Number:
Group Website URL:  http://www.shihtzu-rescue.com/
Group Facebook Page URL:  http://www.facebook.com/lsstlar
Group Adoption Portal Links: http://www.petfinder.com/pet-search?shelter_id=TX169
Year Group Established: 1999
Are you a 501(c)3 or independent rescue?: 501(c)3
How many foster animals does your group have?: 150
How many senior foster animals does your group have?: 20
URLs of Fundraising/Giving sites (Amazon Wish List, IGive, etc) for your rescue group: http://www.igive.com/2WO6G54
Do you get repeat adopters?: Yes
How often do you rescue seniors?: Twice a month
Are you finding it easier, the same or harder to adopt out senior animals now than when you first began in rescue?: Easier
If faced with multiple seniors to rescue, how do you decide who to pull?
We don't leave any behind.
If you're senior specific, what made you choose rescuing seniors over younger animals?  If not senior specific, why did you decide to include seniors in your rescue program?
They need a place to live out their lives.
What problems or difficulties have you had adopting out seniors?
None really, it just takes a while to find folks that want a senior.
What sort of prejudices do you find held against senior animals?
Lots of time medicating, expensive, sometimes bad housetraining.
What special expenses have you found needed with seniors that you don't generally have with younger dogs? (This is generalized and isn't meant to include medical expenses for more catastrophic illnesses.)
Eye drops, heart medication
Have you found something that helps get seniors adopted?
Facebook
Is there anything else that you'd like to share about your rescue group? Not applicable.
Moose
Madeline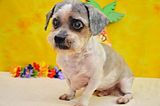 Lael
Daisy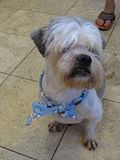 Terry James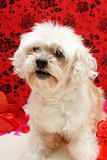 Dolly
Posh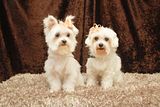 Patsy and Loretta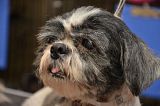 Milo
McVie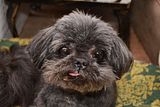 Voltaire